Easy DIY Gift Ideas For Moms On Mother's Day
This mother's day makes something special for the moms in your life. These DIY Mother's Day gift ideas are perfect no matter what your mom (or any mom you're getting a gift for) is into we have you covered. Make them personal and add a touch of you and her for this holiday.
This post may contain affiliate links. For my full disclosure see here.
The Best DIY Mother's Day Gifts
What Can I Make For Mother's Day Easy?
Making a DIY gift is a great option for mother's day to show your mom that you care and you can easily make it personal just for mom. See our top ideas down below.
1. Natural Lip Balm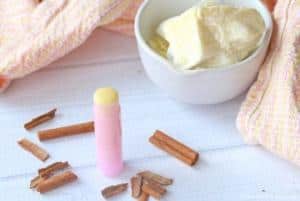 Learn how to easily make this lip balm for the mom in your life that loves all-natural ingredients. Try this chocolate cinnamon homemade lip balm from The Soccer Mom Blog
2. Cotton Blossom Sugar Scrub (bath and body works copy cat)
If the mom you are getting a gift for is into this bath scrub from Bath & Bodyworks try making it yourself to give out.
You can see exactly how to make the cotton blossom sugar scrub from The Soccer Mom Blog right here.
3. Orange Honey Oat Bath Soak
Want to give real relaxation in a bag? Try gifting an orange honey oat bath soak bag. Learn how easy it is to make with ingredients you already have at home from Moms Who Save.
4. Relaxing Lavender Bath Soak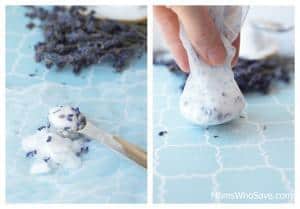 Thanks to Moms Who Save you can make this lovely and relaxing bath soak using Lavender.
5. Throw Pillow From Baby Clothes
This might be the sweetest thing on this list. From baby clothes that you can up-cycle and put on the throw pillow. See how to easily do it from Sustain My Craft Habit.
6. Green Confetti Soap
This is such a cute gift to make the moms in your life. See how to easily make this DIY green confetti soap by Mama Likes This
7. Lavender Bath Bomb
This super cute bath bomb will help mom relax and take care of herself. See how to easily make it here from Ottawa Mommy Club.
8. Chapstick Purse Holder
Is this mama always losing her chapstick? (I know I am) make them this adorable chapstick holder that can easily go on any bag. You can see how from Happiest Camper.
9. Homemade Bath Salts
See how to make these peppermint bath salts as a cute little gift, from Attached Mommy.
10. Wooded Beaded Necklace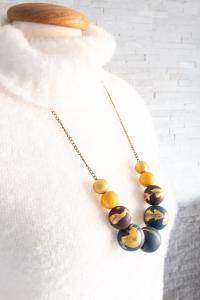 For the mom who loves accessories, this is the perfect gift to give. See how Sustain My Craft Habit makes it.
11. Photo Vases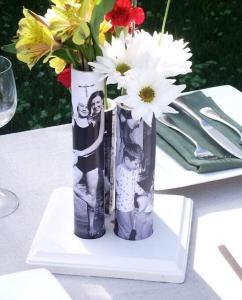 Make it super personal and add your favorite pictures of mom to these cute vases that she can use year-round see how on Mod Podge Rocks.
12. Elderberry Soap
How cute and beneficial are these elderberry soap bars. See how to make it on Two Kicks and a Coupon.
13. Gift Basket
See how to make a treat your self-gift basket for a mom in your life, from The Mom Friend.
14. Pink Lemonade Sugar Scrub
How cute is this pink lemonade sugar scrub, you can also grab that adorable tag to put on it straight from Suburban Simplicity?
15. Tea Gift Basket
See how to make this adorable DIY Tea Gift Basket from A Day In The Candyland.
16. Lavender Bath Melts
See how to make this heart-shaped lavender bath melts from Simply Stacie.
17. Coconut Lime Mint Sugar Scrub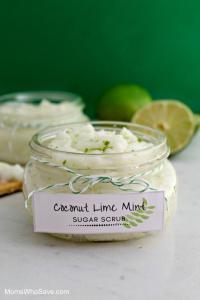 This Mother's Day gift the coconut lime mint sugar scrub as a surprise and see the mom in your life smile so big. See how to make it from Moms Who Save.
18. Easy Rose Water
I love this 2 ingredient rose water recipe. See how to make it from I Spy Fabulous.
19. Chalkboard Vase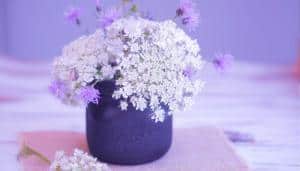 See how to make this super cute chalkboard vase from Sarah Titus.
20. Raw Quartz & Gold Chain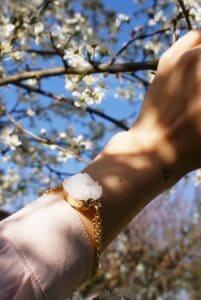 From Francine's Place Blog see how to make this bracelet of quartz and gold.
21. Essential Oil Diffuser Bracelets
Another one from our friends on The Soccer Mom Blog – you can see how to make these adorable and amazing-smelling aromatherapy bracelets.
22. Bath Fizzy Bombs
If you're wondering what the best homemade gift for mother's day is? This might be the answer, see how great these DIY bath bombs are and how you can easily make them. From Sarah Titus.
---
That's it you guys 22 super easy, affordable, and cute DIY Mother's Day gifts that you can make for the mom in your life.
Let us know which was your favorite in the comments below.
Do me a favor, pin the image below to your favorite Pinterest board, let's give other's a chance to DIY for Mother's Day.
You May Also Like: