Expectant Mother Gift Basket
This mother's day gives the expecting mom a gift basket that she will actually love and use. Not a coupon book, not a silly Hallmark card that goes in the trash later. But an actual pregnancy gift basket for mother's day that will relax and help mom-to-be.
Creating a gift basket from scratch is a much better alternative than getting one that is already premade. It shows that you care and you know the person you are giving the basket to. This way you can customize what the expecting mom likes to her basket.
Here are our best suggestions for creating a pregnancy gift basket that is perfect for mother's day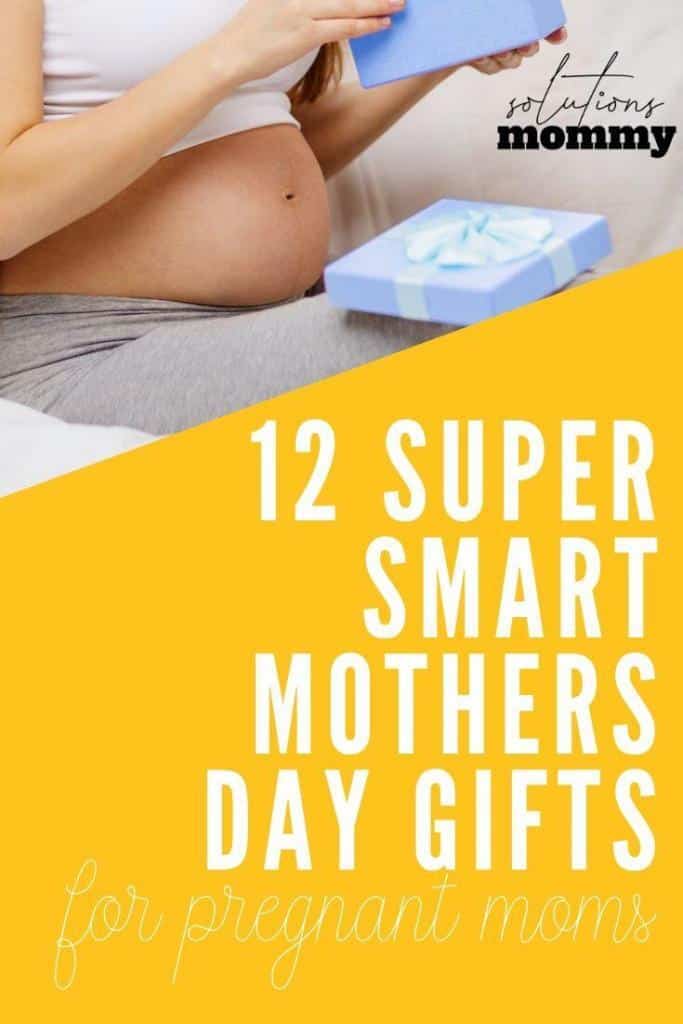 This post may contain affiliate links. For my full disclosure see here.
Every item on this list can get to you in two days (or less) with Amazon Prime shipping. Don't have Amazon Prime? Get a 30 Day free trial right here.
What Should I Put In A Maternity Gift Basket?
If you don't want to make your own gift basket – Amazon sells premade ones for mothers day made specifically for pregnancy.
I want to let you know that most of the items on this list, will not be baby-related, this gift is for the mom to be not the baby. Don't forget about her okay, she needs you right now and she will need you after she gives birth. Let's help her celebrate her expecting mother's day with these gifts.
1. Large basket
It comes as no surprise that you need a basket to start this off. I suggest you go with one that is nice and large; like this one here.
2. Slippers
No matter what trimester this mom to be is in, one thing is for sure; her feet are tired. Let her slip these on and relax.
If that is not her style – try to add one of these slippers to her gift basket (she'll appreciate you for it)
3. Stretch Mark Cream
This is by far the best stretch mark cream I have ever used (3 pregnancies no marks as of yet). Throw it in the gift basket, as a little surprise. *It's also super affordable to grab two of them or a large one.
4. Sleep Masks
Do you know if this pregnant mom is experiencing sleeping issues? She might need a pregnancy pillow (I know – that is NOT going to fit in the basket lol)
But what can fit in the basket – are these little sleep masks to let the light fade and help coax mom-to-be to bed.
5. Large Water Bottle
In order to help this mama drink the amount of water that is recommended gift her a large water bottle – like this stainless steel one.
Expecting moms need a lot of water in order to help them transfer nutrients from them to baby.
6. Saltine Crackers
If this mama is in the first trimester and having morning sickness – adding this little box of saltine crackers will make her smile really big.
7. Tums
Heartburn affects us all, but during pregnancy, the hormone progesterone causes the valve to relax, which increases the amount of heartburn one feels.
Having tums to soothe that problem will help mom to relax a little more on the day to day basis.
8. Sports Bra (a size larger)
Boobs, we love 'em, but ouch during pregnancy they can start to hurt as they start to grow. Giving moms to be a stylish sports bra like this one, can help them feel more secure and less confined with their breasts.
9. Pregnancy Belt
This is a great gift dependant on the mom-to-be. If she is having back pains and feels like she is hunching over more than normal a pregnancy belt can be the answer.
It will give her back support to aid with the added weight and belly.
10. Home Decor Magazine (or other)
Idk what it is about a magazine about home decor that just inspires us, moms. If your mom to be is into it, think of adding a home decor magazine to her gift basket.
You can also try going for a magazine subscription to things like:
11. A Pregnancy Planner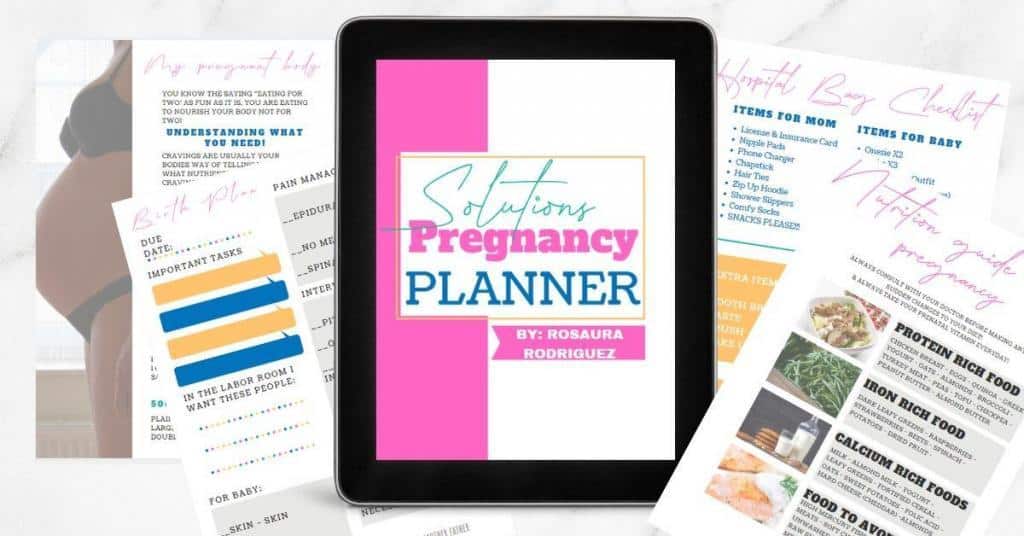 This is one of my favorite items to add to really personalize the gift basket for expecting moms.
A planner like our Solutions Pregnancy Planner is the perfect addition that you can gift to a new mom (especially a first-time mom) as it helps them navigate pregnancy and life with a newborn.
12. Cravings Bar
This is for the mama who has had wild cravings or just something that they want all the time. You know what cravings she likes so add it to the gift basket making it personalized and really awesome for mom to dig in.
Here are a few ideas to add as a craving bar:
Jar of pickles
Candy bars
Gummy worms
Vitamin water
Mango chile candy
Beef jerky
---
There you have it the 12 items that will make any mom feel really appreciated and loved that are custom to her pregnancy and wants and needs. Making her feel like a real special mom this mother's day.
Do me a favor, and pin the image below to your favorite Pinterest board to make sure other expecting moms get some love this holiday.
Pregnancy Gift Baskets For Mother's Day
You May Also Like: