We scoured the major travel platforms, review sites, and social media resources to give you ideas of the Best Romantic Getaways in Iowa.
Isn't it true that this year is more vital than ever to celebrate love and organize a romantic getaway? We've all been trapped inside for far too long, so any reason to anticipate something is welcome… right?
Do you want to go on a romantic trip to Iowa? If that's the case, you've arrived at the right place! Iowa is a great place to relax, replenish, and spend quality time with your beloved one.
This list of the best romantic getaways was compiled using the most popular places, hotels, and culinary choices among locals and tourists.
I like to travel but also be smart with money. Below are the places where I start my planning with.

– ✈️Flights, Hotel, Tours – I seek out Flash Sales to guide my planning 👉 Find good deals
– 🛡️Travel Insurance – I like to go to the source like Travelex instead of paying a broker 👉Here
– 🚗Car Rental – Rental will save you lots of headaches. Search, compare, and save first up to 30-50% on Discover Cars. 👉 Save Now
Links from affiliated brands I like.
Top Romantic Weekend Getaways in Iowa
Here are some of Iowa's top romantic weekend getaways.
Des Moines
Des Moines is not just Iowa's most populous city, but it also has some of the top couples attractions in the state. There are plenty of family-friendly attractions, including outdoor walks, excellent cuisine, and kid-friendly museums.
Visit a Broadway musical, a local Farmers Market, an art gallery, or the Iowa State Fairgrounds for some festival fun.
Traditional entertainment is available in the Des Moines Civic Center. This venue, one of Iowa's largest, hosts ballets, Broadway productions, and other performances.
Aside from that, the Adventureland Amusement Park and the Prairie Meadows Casino are excellent choices for a fantastic evening out.
Dubuque
Dubuque is the ideal location for weekend trips in Iowa, with its artisan beer, rich history, stunning bluffs, and Loras College.
Dubuque is known for its classic architecture, which combines modern improvements with vintage charm. Dubuque, Iowa, provides guests with various romantic activities for couples.
The location is an ideal retreat for a quiet weekend with your better half, with an elegant appearance and rich historical background. It also has a range of suites to pick from, so if you're traveling on a budget, you won't be disappointed.
In addition, if you're seeking comfort food to keep you warm throughout the weekend, Caroline's Restaurant in the area serves wonderful American cuisine. There's also a riverwalk and a shopping area to round off your weekend getaway.
Aside from that, there are other other renowned tourist attractions in Dubuque. The Dubuque Arboretum and Botanical Gardens are excellent places to visit if you enjoy nature.
Indian Creek Nature Center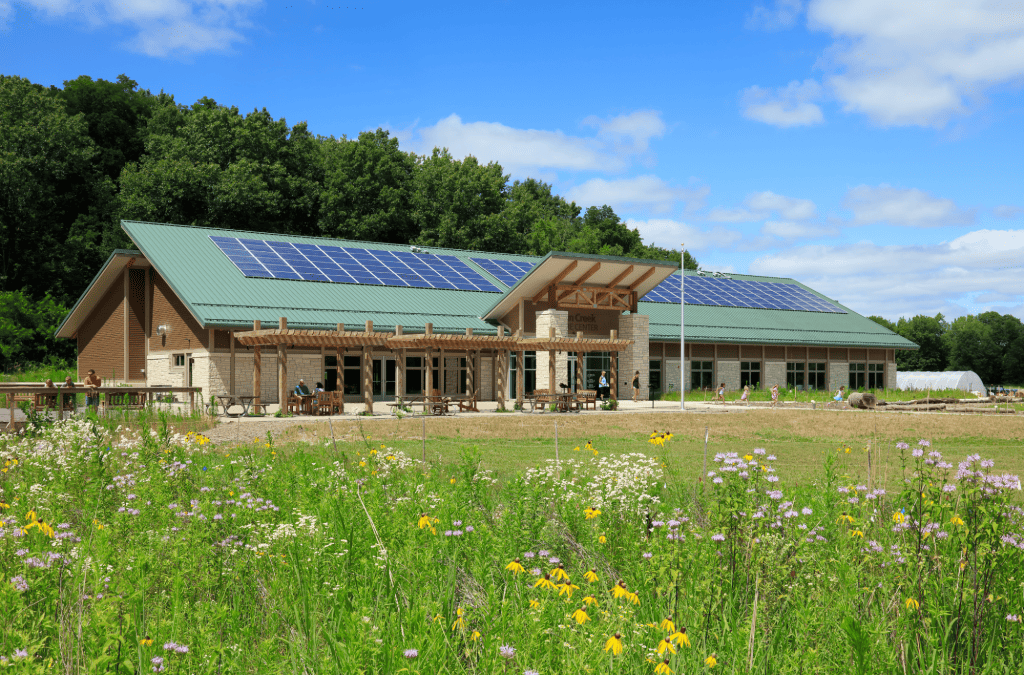 Walking, biking and bird viewing are popular activities at the Indian Creek Nature Center. Swimming in their large pool and skating on their ice rink are two of the many activities available at Bever Park.
Iowa's Most Romantic Hotels for Couples
The fresh air is full of romance at Mississippi's charming country romantic inns.
The following are the finest romantic hotels in Iowa for couples seeking the most romantic weekend getaways:
Fillenwarth Beach Resort
The Fillenwarth Beach Resort in Northern Iowa is ideal for a romantic escape during the summer months.
Relax on the banks of West Lake Okoboji, the state's most beautiful natural lake. Stay at the Main Beach site for lakefront accommodations, a lakeside patio area with tables and chairs, and your private deck with a gas grill.
Take advantage of the resort's daily cruises, which include a complimentary alcoholic drink, light appetizers, and, of course, beautiful views of Lake Michigan.
---
You might also like these articles
---
Blackhawk Hotel
The Blackhawk Hotel in Cedar Falls is a fantastic spot when visiting the city. It is one of the state's oldest hotels, featuring modern conveniences and fun activities for the whole family to enjoy.
If you're traveling with children, request rooms with views of Main Street from the pre-Civil War era.
Mont Rest Inn
This historic site in Iowa, which received a TripAdvisor Certificate of Excellence in 2016, is excellent for lovebirds wishing to return to a vanished era of grace and beauty.
Mont Rest Inn, established in 1893 and located halfway up a wooded bluff with one of the most panoramic views of the Mississippi River, rekindles all the nostalgic feelings of a bygone era.
An excellent destination for any weekend getaway is the National Mississippi River Museum and Aquarium along the charming waterfront.
Hilton Garden Inn Sioux City Riverfront
The Sioux City Airport, the Argosy Casino, and the Tyson Events Center are all within minutes of our beautiful Sioux City hotel. The Hilton Garden Inn, strategically positioned and overlooking the Missouri River, is one of Iowa's most charming hotels.
The atmosphere inside emanates elegance and is ideal for couples looking for romantic holidays in Iowa.
Other Fascinating Getaways to Visit for Couples in Iowa
Farms, small towns, and cottages give serene leisure and a romantic setting for some of Iowa's top weekend getaways, where the countryside provides calm leisure and a romantic backdrop.
Orpheum Theater
Don't miss the chance to get dressed up and enjoy an evening out at the Orpheum Theater during your romantic getaways in Iowa. This fantastic theater, located near the Iowa/Nebraska border, offers beautifully renovated structures, stunning antique chandeliers, and a pleasant auditorium.
See a one-of-a-kind theater show unlike anything you've ever seen before; it's one of the most romantic things to do in Sioux City!
---
---
Iowa City
Explore lovely Iowa City, IA, during your romantic getaways in Iowa. The University of Iowa is located in this picturesque city along the Iowa River. Visit craft breweries, vineyards, gourmet restaurants, museums, concert halls, parks, and more on your romantic weekend getaway.
If you're seeking for romantic weekend activities in Iowa, the Graduate City Hotel in Iowa City is the place to stay. The hotel is great for nature enthusiasts because it is located in the picturesque area of the University of Iowa.
Staying at this hotel will provide you with amazing access to the entire city, thanks to the exquisite amenities and attractions.
The University of Iowa Museum, the Old Capitol Museum, the Englert Civic Center, and the Coral Ridge Mall are all within walking distance.
Reiman Gardens
Reiman Gardens, known as one of Ames' most excellent wedding locations, is the ideal destination to visit in Iowa. The serenity and natural beauty of Iowa provide the perfect atmosphere for romantic getaways.
Take a romantic stroll through the Jones Rose Garden or visit the Christina Reiman Butterfly Wing to admire exquisite butterflies.
Santa Maria Vineyard & Winery, Carroll, IA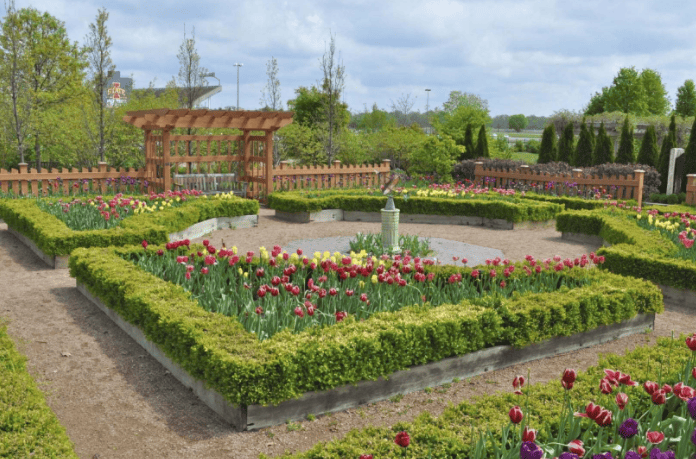 Iowa is a romantic destination. Enjoy Iowa day trips. At Santa Maria Vineyard & Winery, enjoy a great bottle of wine while overlooking the gorgeous vineyard. Fantastic landscape, live music, house-made wine, and amazing wood-fired pizza await couples.
This is undoubtedly one of the most excellent spots to visit in Iowa, with sweeping fields of Iowa grapes. Check it out because it's one of the top things to do in Ames, Iowa.
Cedar Rapids
Cedar Rapids, located on the Mississippi River in Eastern Iowa, is the ideal destination for your next romantic getaway in Iowa.
Cedar Rapids was just named one of America's Best Growing Cities. The sprawling metropolis is the true heart of eastern Iowa, and it is sure to give you the ideal Iowa vacation. Indeed a perfect location for the best weekend getaways.
Take your kids to the Cedar Rapids Museum to learn about the area's traditional and cultural heritage. If you're an art lover, there are unique pieces on display by many well-known painters. Many works by Iowan native painter Grant Wood are on display at the location.
---
You might also like these articles
---
Pella
Pella, Iowa's gorgeous Dutch village, is undoubtedly one of the most romantic spots to visit in the state. Pella has a distinct charm that no other American city can match. Pella has won awards for its excellent tourism and hospitality, making it an ideal Iowa holiday destination.
Pella, Iowa's number one romantic weekend getaway destination, is home to the famous Tulip Time Festival.
Waterloo
Waterloo, Iowa, is one of the best Iowa getaways safe, making it the ideal Iowa getaway for couples looking for a relaxing weekend. The Museum District of Iowa has many museums to choose from.
Examples include the Ice House Museum, the Grout Museum of History and Science, and the John Deere Tractor and Engine Museum.
Davenport, Iowa
Davenport, known for its exciting bridges, is a perfect romantic vacation in Iowa. Davenport is a culturally diverse city located near the Mississippi River.
Couples visiting Davenport will be in the front row, right in the heart of the city's distinctive and diverse art, music, architecture, history, and natural wonders.
Okoboji
Okoboji, Iowa, is one of the best places in Iowa to enjoy the sun and surf. This beach town on the Iowa Great Lakes offers seaside amusement for people of all ages.
Arnolds Botanical Park is a popular summertime attraction with various rides, water activities, fun restaurants, shopping, and dinner boat trips.
If you're looking for a romantic retreat or a fun family vacation, the Fillenwarth Beach Resort in Northern Iowa is the place to go.
The resort, which is located near the huge West Lake Okoboji, offers gorgeous lakeside suites with peaceful interiors and convenient services for the entire family.
---
You might also like these articles
---
Arnolds Park
This entertaining amusement park offers a variety of rides and attractions. The classic wooden 'Legend' Roller Coaster is included in this.
The 65-foot Ferris Wheel offers fantastic lake views on the lovely West Lake Okoboji.
The park is suitable for people of all ages, and children are not required to enter.
Decorah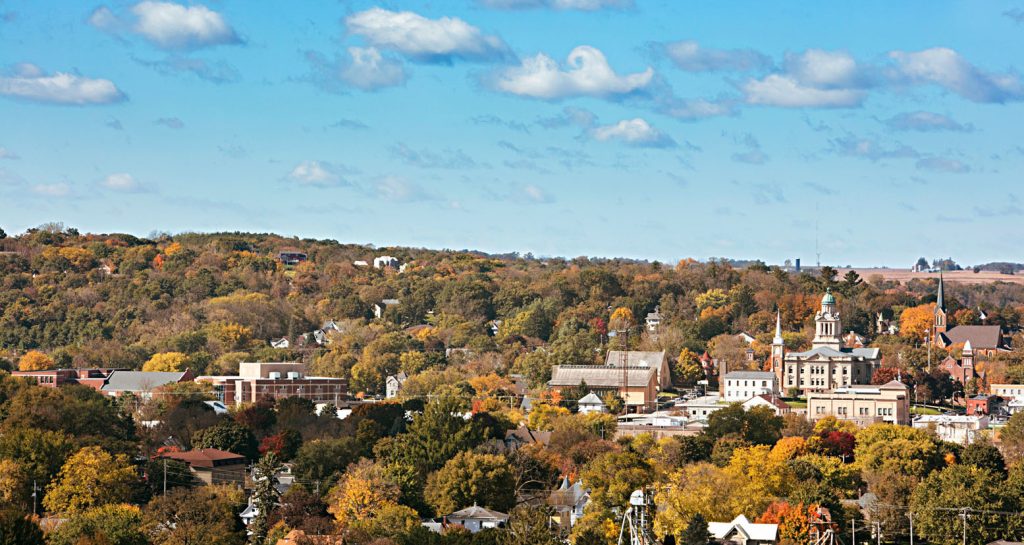 In Iowa's far northeast corner, Decorah is noted for its beautiful beauty and actual Norwegian ancestry. The Trout Run Trail is a terrific non-motorized way to see Decorah's natural beauty, including some of the state's most excellent trout fishing.
Other outdoor locations, such as Dunning Spring and Ice Cave Hill Park, are minutes from downtown and offer convenient outdoor amusement.
Loess Hills
The Loess Hills, located on the state's western border, is one of Iowa's most beautiful landscapes. Fine soil is deposited in enormous mounds across a prairie habitat.
It provides a unique atmosphere in Iowa and the country, with a photogenic space found in a few other places.
Red Cedar Lodge
Take your special someone to the Red Cedar Lodge, a getaway in Iowa's countryside by the gorgeous Cedar River, to get away from everyday life duties and cares.
Because we understand the importance of privacy, you and your sweetie will have your log-sided cabin rental apart from the other guests.
Outside of your private lodge, enjoy canoeing, kayaking, fishing, hiking, biking, tubing, and other activities. If you plan your romantic break during the winter, the Red Cedar Lodge has campfire rings, sledding, cross-country skiing, and snowmobile riding.
Burlington
Burlington is a charming tiny town in Iowa, perfect for a romantic or family weekend vacation. Despite being a small town in Des Moines County, the community receives thousands of visitors each year.
Starr's Cave Nature Center is an excellent place for couples and families to visit in Burlington. The Iowa Department of Natural Resources has conserved the 184-acre nature reserve and park.
The park is great for families with energetic children who are always bouncing out of their seats. Hiking, motorcycling, rock climbing, and cave exploration are among the activities available here. Aside from that, you can set up camp in a nearby campground and spend the night under the stars.
Clear Lake
Plan a weekend getaway to Clear Lake for some fantastic outdoor enjoyment. Put your toes in the sand and dive straight in for an afternoon of swimming, fishing, kayaking, or sailing.
From Memorial Day through Labor Day, sailboat races are held on Clear Lake, one of the premier sailing lakes in the Midwest.
Grinnell
Grinnell, Iowa's "jewel of the prairie," is a picturesque tiny town in central Iowa. Its downtown storefronts are immaculately kept and feature a variety of modest retail establishments and local cafes.
The Sullivan Bank, an outstanding National Historic Landmark constructed by the well-known architect Louis Sullivan, is the crown gem of Grinnell's downtown. The elaborate features on the outside are unique, and the stained glass windows on the inside are stunning.
Mason City
Mason City, an architectural powerhouse, is home to the world's only intact Frank Lloyd Wright-designed hotel. The Rock Crest-Rock Glen Historic District, the world's largest unified site of Prairie-style buildings, is one of the city's architectural highlights.
Backbone State Park
Because there is so much to do here, Backbone State Park is one of the top state parks to visit. Backbone State Park was Iowa's first and is geologically unique. There are around 21 miles of hiking paths in the winter that can be utilized for cross-country skiing and snowmobiling.
Orange City
Orange City is a community in Sioux County, Iowa, with a population of just over 6,000 people with significant Dutch background. The annual Tulip Festival, which takes place in May, is one of the town's main draws.
In mid-May, hundreds of visitors flock here to learn about Dutch culture and view thousands of tulips on display.
Maquoketa Caves State Park
Most people don't expect to see caverns in Iowa, but Maquoketa Caves State Park has them! This is a one-of-a-kind location with limestone formations, caverns, steep bluffs, and a fantastic route that connects the park's best features.
A handful of attractions include the Natural Bridge, which stands about 50 feet above Raccoon Creek, and Balanced Rock.
Old Capitol Museum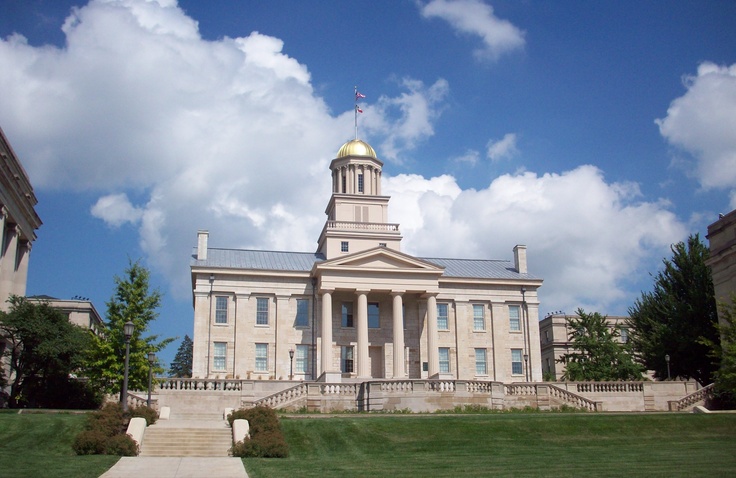 The Old Capitol building, a National Historic Landmark and one of America's best specimens of Greek Revival architecture, functioned as the state capitol from 1839 to 1903, including historical events such as adopting the Ordinance Secession.
From 1959 to 1961, the Old Capitol was refurbished for use as a state historical museum. In 2009, the Old Capitol was restored to its former splendor and reopened as a statehouse museum.
Crystal Lake Cave
Crystal Lake Cave is one of Iowa's most stunning attractions. Adventure-seeking couples can marvel at spectacular stalagmites, helictites, and unusual authorities throughout the vast cave system.
You can also visit Crystal Lake Cave and the Dubuque Arboretum and Botanical Gardens for a relaxing stroll.
George Wyth State Park
George Wyth State Park is an "urban refuge" rich in trees and wildlife, providing tourists with various outdoor activities.
The park was named after a well-known Cedar Falls industrialist, George With, in 1956, and its isolated setting provides the ideal get-away near the cities of Waterloo and Cedar Falls.
5 Best Iowa Weekend Getaways & Destinations | Love is Vacation
Final Thoughts
To recap, Weekend getaways in Iowa have many attractions for visitors.
This distinct midwestern state has something for tourist attractions, from beautiful beaches to beachside sunset walks.
Bring your hunger and your favorite partner when you arrive to take advantage of everything this beautiful midwestern state offers.
I like to travel but also be smart with money. Below are the places where I start my planning with.

– ✈️Flights, Hotel, Tours – I seek out Flash Sales to guide my planning 👉 Find good deals
– 🛡️Travel Insurance – I like to go to the source like Travelex instead of paying a broker 👉Here
– 🚗Car Rental – Rental will save you lots of headaches. Search, compare, and save first up to 30-50% on Discover Cars. 👉 Save Now
Links from affiliated brands I like.